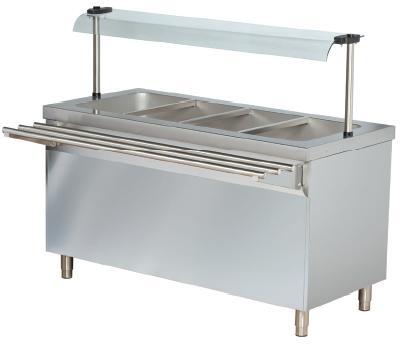 Electric • with bowl GN 4/1

without refrigerated cupboard

without container +2 +8 ?C

Body and panelling made of stainless steel.

Controlled by thermostat.

The cabinet insulated.

Refrigeration System: Hermetically sealed air

cooled condensing unit. Static cooling with copper

evaporator. (Copper pipe with aluminium fins)

Refrigerant: R134A

Include tray slider, curved glass shelf,

support for glass shelf.